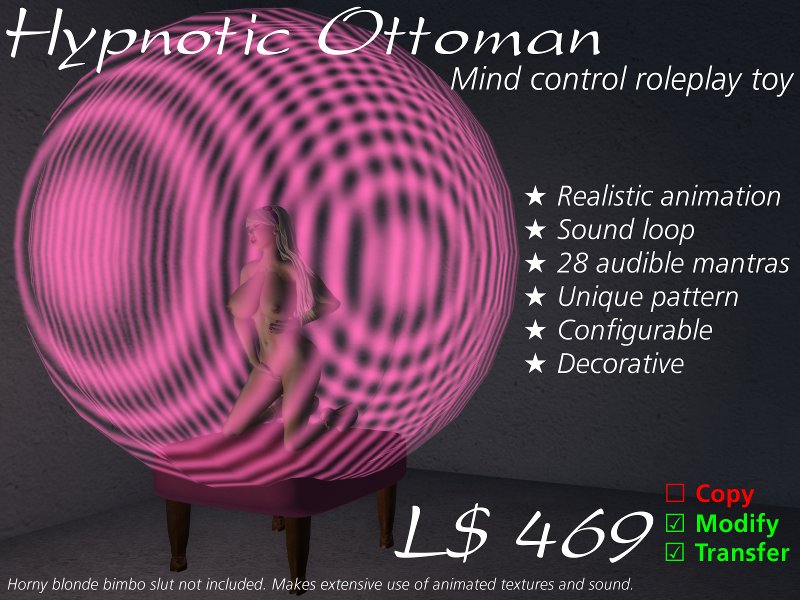 Hypnotic Ottoman -- Mind control roleplay toy
The ottoman is primarily meant as a hypnosis / mind control / bimbofication role play item. Avatars sitting on it will be put into a female masturbation animation loop, while at the same time a long matching masturbation sound loop is played. In addition, a bubble with an animated, pulsing "wave" pattern surrounds them and they are set to mouselook as well as a default camera position which will make them look out from the inside to intensify the visual effect. The parameters of this effect can be changed by the owner via a menu which can be invoked by touching the bubble (right click and select the 'Touch' action).
In addition, a long list (28) of audible mantras is whispered randomly to the sitter, reinforcing a sexual plaything / "bimbo" mentality.