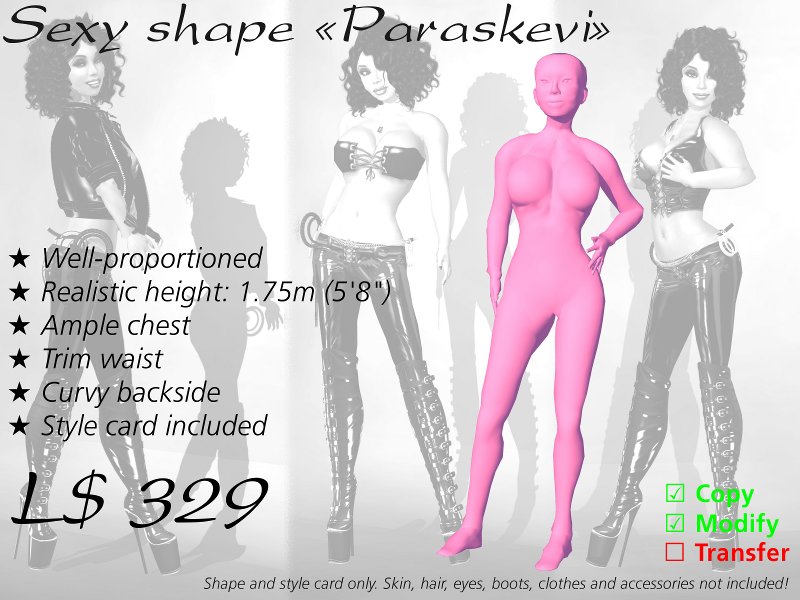 Sexy shape "Paraskevi"
With her exotic slanted almond eyes, the pert button nose and high cheekbones, not to mention her full, luscious lips, Paraskevi's angelic face easily captivates the people she meets. Add to that her shapely hourglass figure: an ample chest, trim waist and her tight, curvy backside tapering off into well-toned legs, and you have an irresistable package that will turn heads no matter where you go!
This is not another typical, ridiculously tall SL glamazon shape but rather a realistically sized (1.75m -- 5'8") and well-proportioned shape.