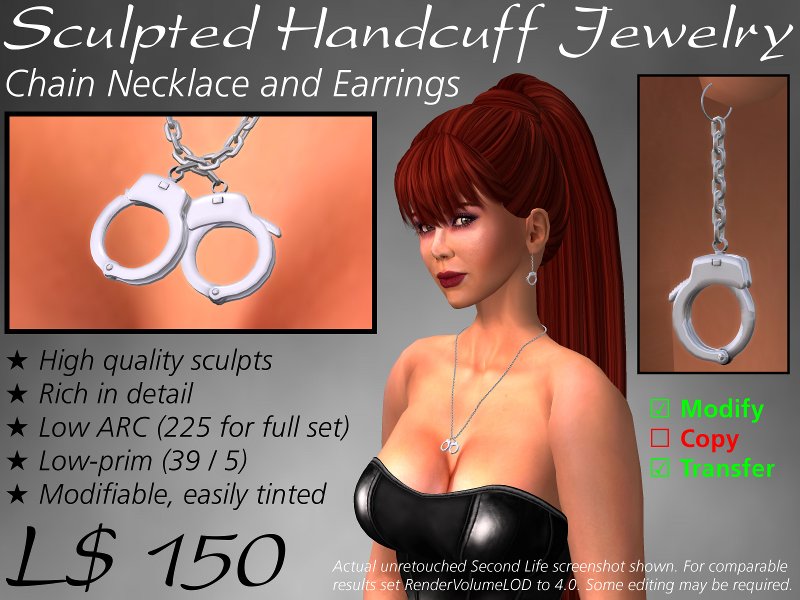 Sculpted Handcuff Jewelry -- Chain Necklace and Earrings
A stylish accessory with just the right hint of kink!
Give others a subtle hint about your preferences by completing your look with these. Made of detailed high quality sculpted prims, this jewelry is easy on other people's viewers (the entire set raises the ARC by merely 225) and low-prim (39 for the necklace, 5 per earring). It is modifiable so you can adjust it to your preferences (e.g. giving it a different tint, shininess and/or glow for a gold finish instead of the silver one -- or possibly adding a script) and transferrable so you can pass it on as a gift to a friend or loved one.
This item is unscripted; it has no other use except looking cool. Enjoy!